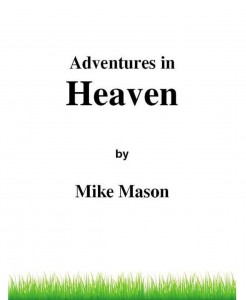 What is it like in heaven? Is there really a river of life and a holy city? And does the apostle Paul wear little wire-framed glasses? Or how about Mary––does she look like her Son? The only physical description of Jesus in the Bible tells us, "He has no beauty or majesty to attract us to Him, nothing in His appearance that we should desire Him" (Isaiah 53:2). Is this true?
All these questions and many more will be answered in Mike Mason's new book Adventures In Heaven. Read the true story of a man who has a remarkable gift from the Holy Spirit: the ability to go to heaven in visions. In one fascinating story after another this book opens the windows of heaven on detailed vistas of the New Jerusalem, the throne room, the altar, heavenly plants and animals, and meetings with biblical figures such as John, Ezekiel, and Moses.
These visions are in complete agreement with what we know of heaven from scripture. Does the Holy Spirit also witness to their truth? Read for yourself and see.
AVAILABLE ONLY AS AN EBOOK for Kindle, NOOK, and other digital platforms.