DEAR FRIENDS,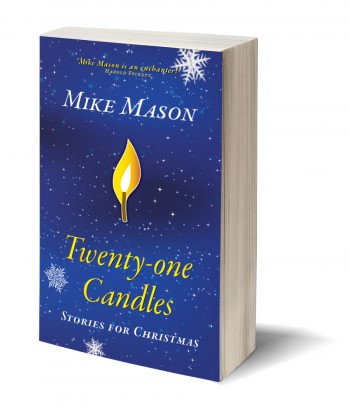 Thank you for your interest in my book Twenty-One Candles: Stories for Christmas. This book is available for purchase directly from my publisher Alphabet Imprints and all leading booksellers (like Amazon.com).
May I also ask you for a favor?
Would you consider, please, writing a review of this book on Amazon.com and/or Goodreads.com? Having honest reviews of the book would really help reach a larger audience. Just click on the logos below to leave a review.


My hope for this book is that the Great Light of Christmas may shine through these stories to illuminate a dark world.
God bless you all as we approach once again the season of wonder and radiance,
Mike Mason