I am giving away an electronic copy of my book The Mystery of Children: What Our Kids Teach Us About Childlike Faith.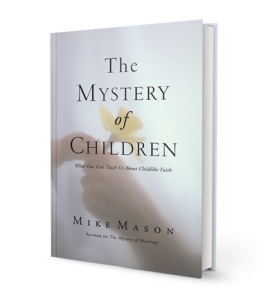 This is a beautiful companion volume to my best-selling The Mystery of Marriage. Just as that book explored the parallels between marriage and our relationship with God, so The Mystery of Children illuminates key spiritual truths modeled in the complex parent-child relationship. More than a manual on parenting, this book is for everyone who wishes to become childlike in heart or to be closer to children—two desires that are intimately and wondrously entwined.
I'm giving this book as a free gift to anyone who subscribes to my newsletters. As my subscriber you will:
1) Receive my new blog posts in your email box;
2) Be the first to know about my new projects and special offers, and receive installments from my latest books.
You can always unsubscribe or change your subscription preferences. I will never share your email address with anyone else.