In 2003 I published a book about joy entitled Champagne for the Soul. While working on the book, I began collecting quotes about happiness, a practice I continue to this day. I wish some of the recent quotes I've found could have made it into the original book. But as it's too late for that, I present a few of my favorites here:
"The world is a joyful mystery to be contemplated with gladness and praise." -Pope Francis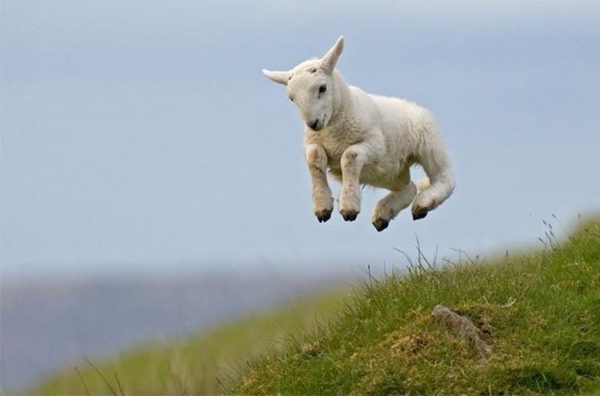 "Since God has given me a cheerful heart, He will forgive me for serving Him cheerfully." -Franz Joseph Haydn
"Happiness is not the absence of problems, it's the ability to deal with them." -Steve Maraboli
"Happiness is when what you think, what you say, and what you do are in complete harmony." -Mahatma Gandhi
"The very things that increase my difficulty increase my happiness when they are overcome." -Thomas Traherne
"We are only as happy as the depth of our trust in God." -Loretta Ross-Gotta
"Joy is the holy fire that keeps our purpose warm and our intelligence aglow. Work without joy is nothing. Resolve to keep happy, and your joy and you shall form an invincible host against difficulties." -Helen Keller
"Up, Christian! thou art of a sorrowful countenance; up, and chase thy fears. Why wouldst thou be for ever groaning in thy dungeon? Why should the Giant Despair for ever beat thee with his crabtree cudgel? Up! drive him away! touch the key of the promises; be of good cheer! Fear never helped thee yet, and it never will." -Charles Spurgeon
"I am in the school of joy with God and He has given me a great gift: I have discovered joy not when everything was easy, but when life was exactly as it was." -Alastair Sterne
"Happinesss is a butterfly, which when pursued, is always just beyond your grasp, but which, if you will sit down quietly, may alight upon you." -Nathaniel Hawthorne
"Of all the things we may do for God, the most honoring to Him is to live gladly and gaily because of His love." -Julian of Norwich
"Could there be a day in your whole life that doesn't have its splash of happiness?" -Mary Oliver
Finally, an observation of my own:
If you had a million dollars in cash, would you throw it into the fire? If you had a chest full of beautiful jewels, would you hurl them into the sea? That is what you do when you insist on being sad in the midst of this world of wonders.
May all you who read these words be blessed with moments of joy each and every day—in big ways and, more importantly, in small.
Next Post:  How to Fail Successfully, Part I