Julian of Norwich famously saw a vision of a hazelnut, which the Lord told her was "everything that has been made."
But I saw something the size of a hazelnut, and was told it was "everything that is evil." Our problem with evil, said the Lord, is that we blow it out of all proportion. We see it as something enormous and impossible to deal with, when really it is very tiny and easily managed.
Really? 
Tell me: How long is eternity? Endless. And how long is time? Short. So short as to be nearly inconsiderable. 
We read Paul's statement about our "light and momentary troubles" and we think he is exaggerating. If Paul had my troubles, we think, he would not minimize them. But no, Paul is not exaggerating, "for our light and momentary troubles are achieving for us an eternal glory that far outweighs them all" (2 Cor 4:17). 
Why do we insist on staring and staring at the hazelnut of evil, when all around, stretching forever and ever, is an infinity of glory? "Look up at the sky and count the stars," said the Lord to Abram, "if indeed you can count them" (Gen 15:5). Stop being mesmerized by what is so very small, and lift your eyes to behold the everlasting majesty of our God.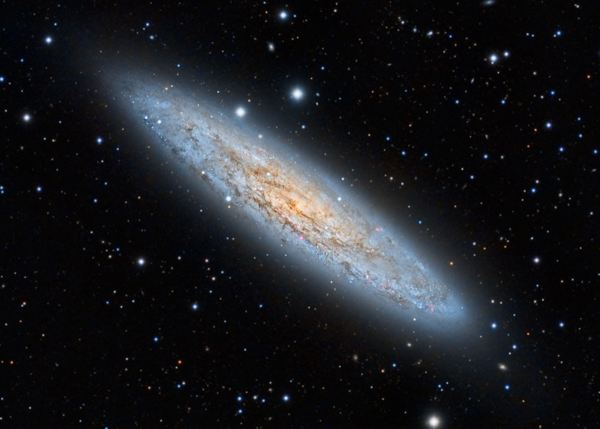 At the end of time the devil will be cast into a lake of fire (Rev 19:20)—not an ocean, but a little lake. That is how big hell is in comparison with heaven. Hell is so tiny that in eternity it will not even be remembered. Death, along with everything evil, will have been swallowed up in victory. When something is swallowed, it disappears. Forever. 
Evil regimes 'disappear' people. But the Lord knows where those people are. He will never forget them. But when God disappears evil, it will be forgotten forever. "He will wipe away every tear from their eyes, and death shall be no more, neither shall there be mourning, nor crying, nor pain anymore, for the former things have passed away" (Rev 21:4).
Faith is about holding fast to the greatness of God in a world that is bent on diminishing not only His greatness but His very reality. For in truth, our God is so great that this world bears no comparison.
So then: "O magnify the Lord with me, and let us exalt His name together!" (Ps 34:3). Or in the words of a favorite worship song by Chris Tomlin: 
The splendor of a King, clothed in majesty
Let all the earth rejoice
All the earth rejoice
How great is our God, sing with me
How great is our God, and all will see
How great, how great is our God! 
Next Post:  Rest In Peace, Elizabeth Windsor